Robert Gordon and the other Black Anglican
clergy in Jamaica in the 19th and early 20th centuries.
 [Two pages,Augustus Cole and C L Barnes, have now been completed, though I may add more to them; and C C Douce is well in hand. Check other pages to see how far I have got with them; I have put more material on the pages on Robert Gordon. Joy Lumsden]
 ____________________________________________
The objectives of the site:
To answer the question: why is so little known about Jamaica's Black Anglican clergy in the 19th century?
To provide information on Black Anglican clergy in the 19th century.
Some reasons for the lack of information about Black Anglican clergymen in Jamaica in the 19th century:
* the names of all the Church of England clergy are of European origin, providing no indication of the ethnicity of those who bore them;
* official policies in the late 19th century discouraged the use of terminology relating to colour, since there were supposed to be no distinctions based on colour; therefore the colour of an individual clergyman is rarely mentioned;
* until the early years of the 20th century there are very few photographs of clergy, in the newspapers or in books;
* over time certain stereotypical perceptions of the character of the Church of England in Jamaica in the 19th century have become well established; these perceptions have tended to foster neglect of consideration of the significance of the role of Black Jamaicans in the Church.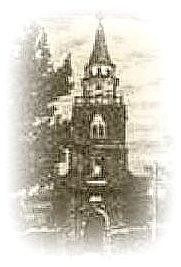 The Cathedral, 
Spanish Town 

 

Black membership of the Anglican Church

>>>



An interesting aspect of the story of the early Black Anglican clergy in Jamaica is that, with the exception of Robert Gordon, they all spent some part of their careers in Portland, a parish where Black small-holders predominated
.